Easy Spring Updates for Small Apartments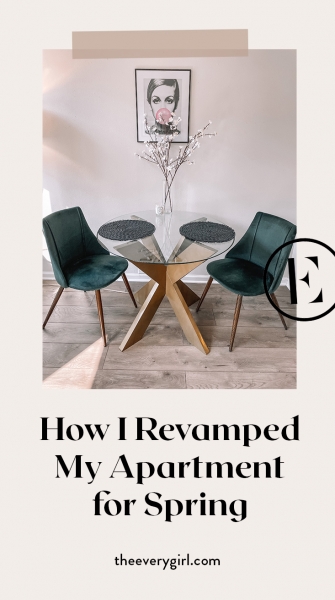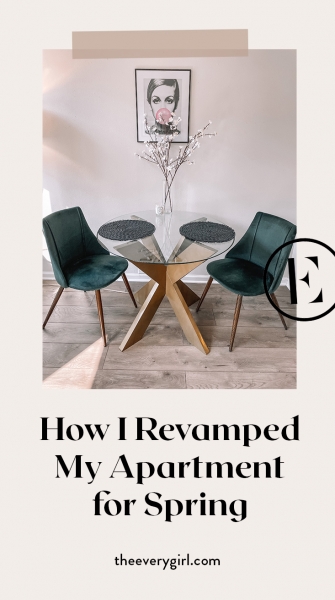 Exactly one year ago, I moved into my first solo, adult apartment. At the time, furnishing it felt like an impossible task, full of decisions that would define the entirety of my living space. But now? As the seasons change (and we keep spending more time in our homes), one of the most exciting parts to me is switching up my living space to reflect the time of the year.
When I moved in, I was starting with nothing—literally. I never had to furnish my apartments in college, so I needed everything from a couch to a bed to a carpet. And as each season has come and gone, I've started a little collection of pieces I know I'll be excited to reach for every year. And after months of garland and sherpa, it was officially time to make some swaps for the warmer months.
Unlike the obvious decor for fall and winter, spring and summer feel a little more difficult to emulate in a living space, but with these five swaps, I feel like my apartment is as ready for spring as I am.
1. Swapping out my throw pillows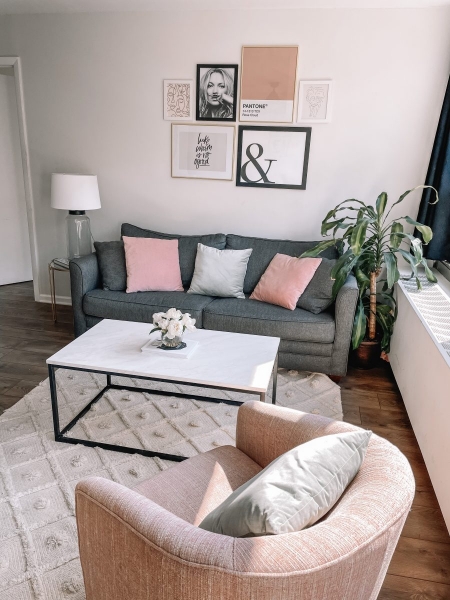 I have two main colors in my apartment: pink and green. The chair pictured here is obviously a big pop of pink, but usually I have emerald green pillows out to coordinate with my dining chairs (pictured below). For spring, I took a break from my deep, jewel-toned pillows in place of these pastel, mint-colored ones. It really is amazing how much throw pillows can change the overall feel of a room; these made my entire living room feel lighter and brighter for warmer weather. The best part? These are under $10 each and come in a dozen colors.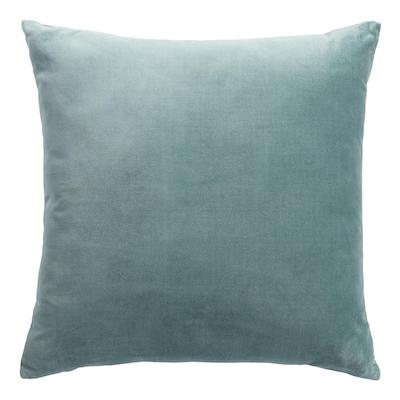 World Market
Slate Green Velvet Throw Pillow
Shop it now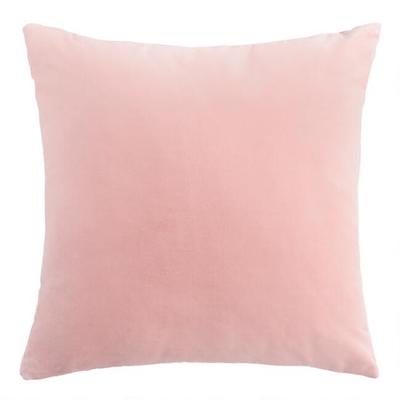 World Market
Blush Velvet Throw Pillow
Shop it now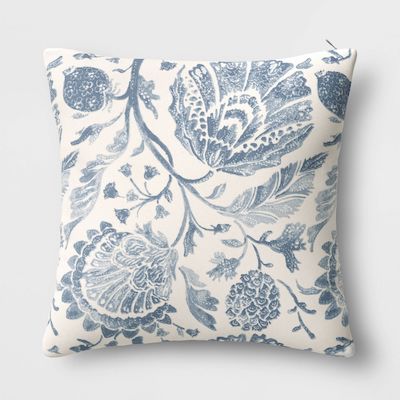 Threshold
Floral Printed Throw Pillow
2 colors available
Shop it now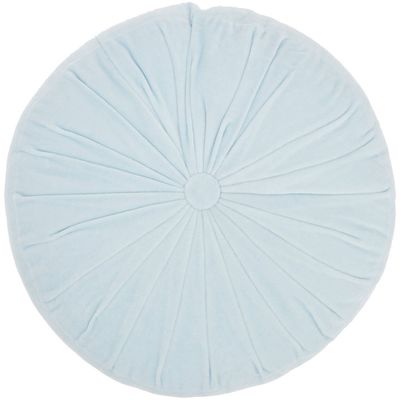 Target
Ruched Velvet Round Throw Pillow
8 colors available
Shop it now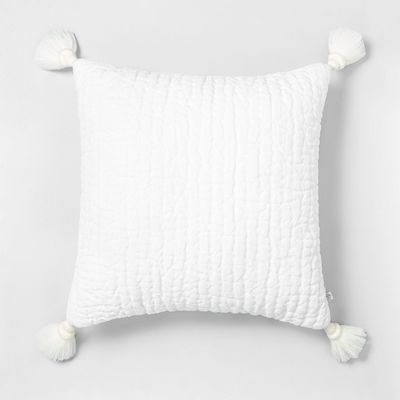 Hearth & Hand with Magnolia
Tassel Throw Pillow
Shop it now
2. Utilizing spring blooms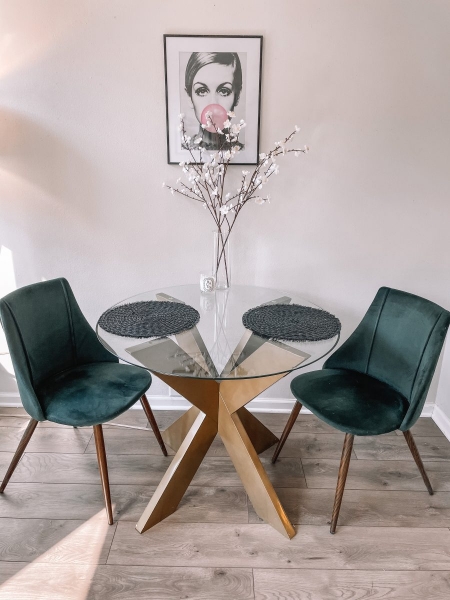 I always have some kind of flower on my dining table, and while I've just had some greenery on it for the colder months, I picked up these faux cherry blossoms to take their place for spring. They perked up this entire side of my apartment and immediately draw your eye.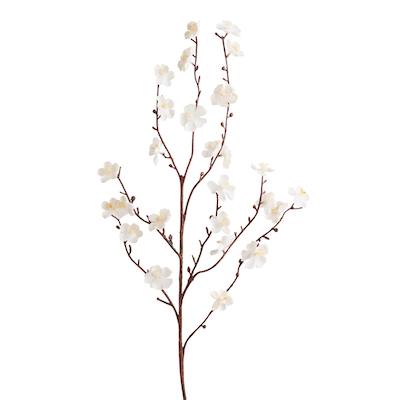 World Market
Faux White Velvet Plum Blossom Stems
Shop it now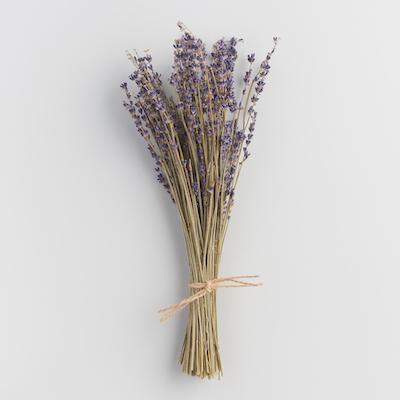 World Market
Lavender Bunch
Shop it now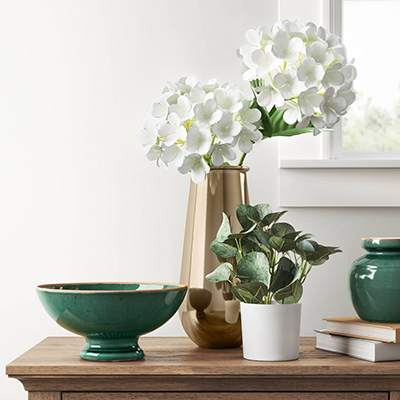 Threshold
Faux Hydrangea Plant Stem
Shop it now
3. Picking up a few plants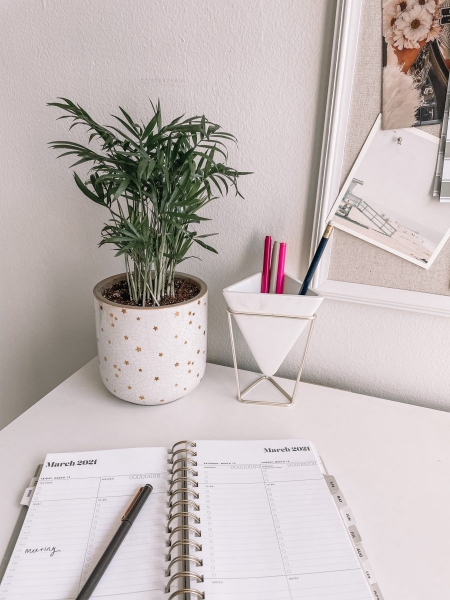 I've never been a huge plant person; I have two in my apartment that I somehow have kept alive over the past year, but have been scared of loading up my apartment with too many. This was a pot-before-the-plant situation, as I decided to add this little guy to my desk after finding the pot first, but I can't believe how much life it brings to my workspace. Obviously, plants are great decor year-round, but adding more greenery around my apartment makes it feel more prepared for the warmer months.
4. Utilizing my most colorful books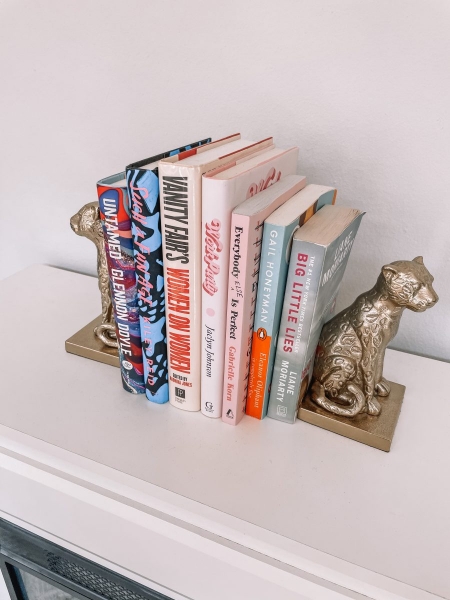 I have dozens of books in my apartment, and keep them between this setup and a full bookshelf I have in my hallway. These are a focal point of my living room, and I love swapping them out for the season. In the fall I had it full of Stephen King novels, but for spring I switched them out to my books with the most colorful bindings to bring extra color to the room. Even if you don't have a setup like this, don't underestimate how much books can double as decor.
5. Swapping out my candles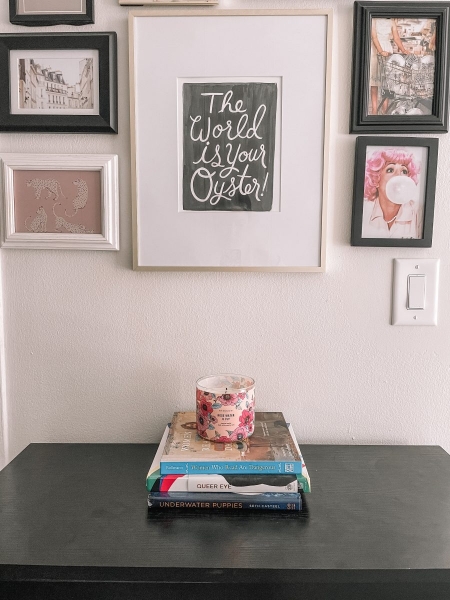 Fall candles absolutely are the most exciting scents—hello, anything pumpkin—but swapping out my rich, winter-scented candles for light, springy ones brings a completely different aura to my living space. This one is my favorite scent of all time, and lighting it every morning when I start work reminds me that warmer, brighter days are finally here.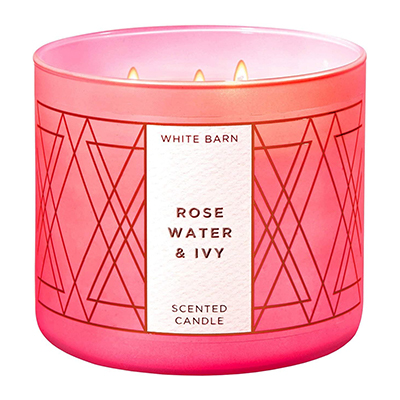 White Barn
Rose Water Ivy Candle
Shop it now
Boy Smells
Petal Scented Candle
Shop it now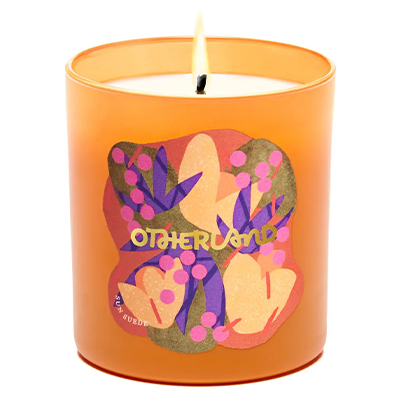 Otherland
Sun Suede Scented Candle
Shop it now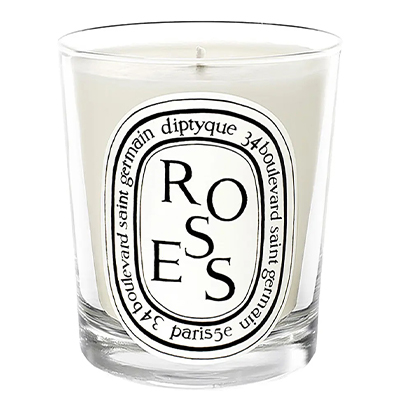 DIPTYQUE
Roses Candle
Shop it now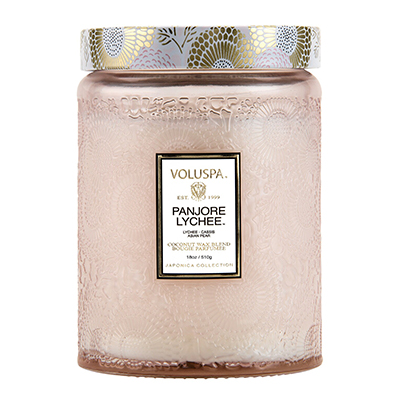 VOLUSPA
Panjore Lychee Glass Jar Candle
Shop it now